#33 – Snail Trails
COMMON SNAILS. Pros, Cons, and Killers!
4 months ago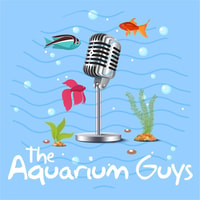 Episode Notes
This week we discuss the most common snails one might encounter in their aquariums. Pros, cons, and Jim's undying affection for a certain mollusk of choice! #MTS
Shop shrimp at https://joesshrimpshack.com/ with promo code: "AQUARIUMGUYS" for 15% off your order!
Please call us for questions at 218-214-9241 For questions for the show please email us at aquariumguyspodcast@gmail.com .
Support The Aquarium Guys by donating to their Tip Jar: https://tips.pinecast.com/jar/the-aquarium-guys
Find out more at http://www.aquariumguyspodcast.com