#88 – Piranha
FEAT FRANK MAGALLANES PIRANHA EXPERT
1 year ago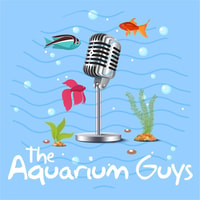 Transcript

Speaker A:

Hello, friends. Longtime no C sponsor of the day is daku aquatics. Do you like homebread neocardenia shrimp? doro cichlids like black rams, and a huge assortment of rare and easy to keep plants? Then check out My Man daku at daku Aquatics.com. This guy, he is a hardcore hobbyist. He turned his passion into a business and supplies high quality shrimp, fish, and plants that you can get on your hands. Don't believe me? Please check out the website. See for yourself. He even posts on his own Instagram with 10,000 followers. So you can see him at instagram. Comdakuaquatics. Right now go to dakooaquatics.com and you can take advantage of the 10% off the entire store with promo code aquarium guys. All one word. One more note before the show. Is the guest has requested that you consider reaching out to kidney.org donation. Is the National Kidney Foundation guest is fighting his own kidney problems and wants to divert attention to the wonderful cause. Guys, glad to be back in the podcast chair. Got a lot of people asking what's going on at Life, man? I had a kid, multiple rounds of COVID jimmy's been working like, I don't know, eight days a week. I had some horrible hand, mouth, and foot disease for a while, and I'm just glad to get back in the zone, get more podcast episodes out, and hopefully we can get more on a more regular basis. Until then, enjoyed this episode and let's kick that podcast. Welcome to the Aquarium Guide podcast.

Speaker B:

You just got to hold together, Rob, just for 30 seconds, man.

Speaker A:

30? No, not 30 seconds. We got to hold the whole podcast together. I am your host, Rob Zulson.

Speaker B:

Hey, I'm Jim colby.

Speaker C:

And I'm Adam Al nshire.

Speaker A:

And today we are blessed to have a true Piranha expert with us, frank Megyanis. Did I pronounce that correctly?

Speaker D:

Close enough, Magayanis.

Speaker A:

I'm never going to get that correct.

Speaker B:

Finally, somebody got it right.

Speaker D:

It was Frank.

Speaker A:

I have a basic bitch last name, so you have to forgive me.

Speaker D:

Well, let's just stick with Frank.

Speaker A:

So, Frank, generally we go into different news, but I want to spend all our time with you today. So I have been introduced to you through our friend Alexander Williamson, through the secret history living in our aquarium. And when he says that I get the foremost expert on piranha, I don't think that he's joking. So give us a little bit about you, Frank. Where are you from? Why Piranha?

Speaker D:

Okay, well, I'm from roseburg, Oregon, and I was originally from California, and when I moved up to roseburg in 1992, I carried a couple of piranhas with me that I kept as pets, and as it turned out, they are illegal in both states, oregon and California. You're kidding, though. No, they are illegal. So I went ahead and I brought them into Oregon, and a snitch turned me in, and I had the state police knocking on my door.

Speaker C:

That'S why you don't let anybody know what you had.

Speaker D:

Yeah, well, unfortunately, I wasn't not going to pretend I didn't have them. But anyway, I invited the gentleman in and I showed him where the fish were at, and they started asking me questions, and I started answering their questions and gave them some little extra information. And they asked, well, you're really familiar with them? And I said, yeah, at that time, I've been studying for about 50 years. And he said, well, this piranha over here looks different from the one over here. I said, well, that's because there are two different species. And then I went in to explain it to them what the what the species differences were. So in the end, they let me keep the fish, but with the condition that I'd have to return it to them at the Department of Fish and Wildlife. Once the department asked for them, I said, yes, no problem. And in the meantime, they told me to talk with the state representative about getting them legalized. I said, I can do that, which is what I did. But before all that happened, I went to court and I argued on behalf of the fish, telling the judge, laswell, that we have two different species here. One is covered by Oregon law, and the other one is not. And the Fish and Wildlife guy stood up and says, well, a fish by any other name is still a fish. And they said, well, that's not how it works. And so I gave them some history on the species names, the common names, so on and so forth. And by the time it was all over, the judge gave me back the other species that was not recognized as a pitania. Yeah, and the Fish and Wildlife had the promise that the real pitania would be donated to the steinhardt Aquarium where they would take care of it in San Francisco. So I agreed to that because I knew the guy there at the steinhardt. Friend of mine, biologist Frank Glenn, was going to be the one to take care of it. So about a month later, I called up Frank and I said, hey, Frank, how did that beat on you doing over there that you got from me? And he said, well, we never got it. I said, what do you mean you never got it? And he said, well, the Fish and Wildlife people called us and said they were going to deliver it to us. So I had a man waiting for it at the airport, and he was there all day and the fish never showed up. So I called up Dave loomis, who was the biologist who had told the judge that he was going to send it to San Francisco. And he said, well, it died in route. I said, what do you mean, it died in route? Yeah, it died in route. We just got rid of the body afterwards, and I said, Well, Frank glennon had the fish waiting for the fish over there at the airport almost the entire day. You had a man wait for it and never showed up and you guys never bothered to let him know. And he said, well, we're sorry. I said, yeah, you're going to be sorry. And I hung up the phone on him. And from there I went ahead and called the state representative and told him about what had happened. And I said, let's see if we can change Oregon law. Well, they had me testify about four months, five months later at the House of Natural Resources. I went in there just with myself, no papers or anything. And at the time, Kate Brown, who is now the Oregon governor, was a lawyer for the Fish and Wildlife Division. So I went in there and I testified. Well, first I introduced myself and then she introduced herself. And then she went on her spiel about how goldfish were invading to see it from Oregon. And I got to think of goldfish. We're talking about piranhas here. So as it turned out, when it was my turn to speak, I went ahead and I gave the state representatives that were there an entire scientific history on the piranhas and how it's been turned into a gigantic myth of how horrible they were. So somewhere between halfway through the meeting, they asked Kate Brown some additional questions about piranhas. He said, well, no, I'm going to defer to Mr. Magayanis to answer the questions. So 2 hours later, the meeting was over and I walked out of there and the newspaper people were waiting for me. I couldn't believe there were that many newspaper people there. And they started asking if they could have my notes. I said, I don't have any notes from there. I went home. About two weeks later, they notified me that the pitanias were legalized in Oregon.

Speaker A:

Hell yeah. When did this happen?

Speaker D:

This was 1990, 519 95.

Speaker B:

And Oregon doesn't have any problems with goldfish.

Speaker A:

So not only are you one of one of the better experts I'm prana but you're also a gangster.

Speaker D:

Yes. Well, you see, originally the Oregon law was created because they were following California and both California and Oregon when they found pitanias in their water. They weren't pitanas. They were pacos from the species of the aractus.

Speaker A:

Right.

Speaker D:

They're like distant cousins of the piranhas, vegetarian nutcrackers.

Speaker A:

They're sold as vegetarian piranha, which is terrible.

Speaker D:

Yeah. Anyway, that's how the laws were originally created, was to cover them and the way they wrote the laws, they were so vague in that they were calling everything piranha and there was no scientific name attached to the state law. So it was basically a pretty easy argument to get it overturned.

Speaker B:

Quick question, Frank. You had the two types of piranha. Which ones were okay in Oregon, which one was not?

Speaker D:

What? In Oregon? Yes. You said they're all legal now.

Speaker B:

Okay, but back then back then, you said that one was illegal and one was not.

Speaker D:

Okay. No, they were all the illegal back then.

Speaker A:

Okay. You just happened to argue your way out of one species.

Speaker D:

Yeah.

Speaker A:

You're against a gentleman.

Speaker D:

Yeah, because, see, the way the Oregon law was written, if I remember correctly, it said that all species under the common name Bidania were illegal or something like that. I forget. There was some kind of a vague way they had it written. I don't remember exactly how it was done, but when I went in there, I was able to convince the judge that piggy centris consisted of three species, and none of them were covered under Oregon law.

Speaker A:

Well, you said before that you were even at that time, you said 96 that this law passed.

Speaker D:

95.

Speaker A:

95 this law passed, yes. So what got you into this hobby?

Speaker D:

Well, I had to go back to 1957. Most of you probably weren't even alive then. But back in 1957, my father was reading a comic strip, and he happened to stop at one that was called The phantom, the Ghost to Walks. And I sat down next to him, and he was reading the comic to me, and I noticed there was a fish jumping out of the water. And the phantom said, Pitanya. And his son asked him what that is. Well, it's a man eating fish. So I asked my father the same question. Is that real? Does it really eat people? And he said yes. And I didn't see any more Pitanyas until 1958, when it happened. And my brother was stationed at Army Post up north in monterey. And we went to the steinhardt Aquarium and the monterey Bay Aquarium, and I was able to see my first life beiranya's there. From there, I became so interested in them that I started looking up in the library, trying to find whatever I could. And at one time, in one of the mobile libraries, I must have been in about maybe third grade, third or fourth grade in the mobile library, I walked in, and I found a book on Pitanyas. Well, just barely covered it. Just some photographs and stuff. And I asked the librarian if she had any more books that I could look at that talked about Pitania. And she kind of looked at me, no, you don't want to read about those fish. They're horrible. They eat people and stuff. Forget about it. And I kind of looked at her, and I said, okay. And then first chance I got, I went to the public library. He went searching for more books on Pete onions, and unfortunately, there was not that much of material on them, so I kind of had to dig around for what little bit I had and just wrote it all down and kept it as a record. And as I got older, I continued researching the animal, and whenever I found some material on it, whether it be just a regular aquarium book or a book that was specifically about piranhas, like the schultz book that came out in 1964. I think that book dealt specifically with piranhas and I learned a lot of that from that little pamphlet. And later, when I got into my twenty s and thirty s, I was already going through the libraries at the universities and I was beginning to get more into the science part of it more than the actual hobby part of it though I was keeping pitanyas throughout all that period of time, so it got kind of interesting for me.

Speaker A:

So in your long history with burna, what was the first place that you got in touch to keep your own? Because I'm trying to walk through this. You started in the late 50s researching it. Where did you get your toes wet? And how in the world back in the 50s when everybody believed that there were these horrible man eaters, where would you get a hold of one?

Speaker D:

Well, see, I was very fortunate that in 1966 I was already trying to get some beat onions at the pet stores and it was very difficult to find any, if you could find any at all in California, because they were at the beginning stages of being made illegal and they didn't becoming illegal until full fledged illegal until 1972. But anyway, I walked into one of the pet stores and I talked to the owner there, woody trout, and I asked hey, do you got any piranha's for sale? And he says, well I've got one over here that you can look at it. I got small ones. I said well good. I went over to the tank and he picked one out for me and I took it home and I noticed that as it grew it looked strange. It didn't look like any piranha had ever seen before. Well, just to give you an idea, it wasn't a piranha at all, it was an Oscar. astronauts oscillators he got you, baby. He got you.

Speaker A:

Dupe baby.

Speaker D:

So I went back to the pet store and I said, hey, wait a minute, you sold me an Oscar. And he said, well hang on, I'll get you some piranhas here in the next month or two. So I went back, it was about a month and a half later and he finally had some small pigoenstris natara, which is the red belly pitania, one of the most commonest you'll ever find. And he had some little ones in there and I bought a couple and then he gave me a couple of extra ones because he really needed to get them out of the store because of the fish and wildlife was going to be investigated the pet stores. So I took those and I experimented with them in an outdoor pond and try to find out just what temperatures they would survive in and how the water temperature would be before they would die out on me. And from that, I made notes. And that was my first attempt to get the California Fish and Wildlife to relook at Banning piranhas. And when I got the message back from them, they said they had no interest in knowing whether piranhas can live in cold water or not, and if I had any, I need to destroy them immediately. So I'm not destroying them. So see you later.

Speaker C:

Man words generally to never talk to anybody from the state about anything that.

Speaker D:

I do well, I was trying to do it the right way. That's the whole thing. I was trying to do it the right way. And whenever I found any more p ryan's I had to go into Los Angeles and hit a lot of the Asian markets because they had piranhas in their pet stores, but not out in the open. They kept them in the back rooms and stuff. So it was more of a matter of talking to other chorus to find out who had what and where to where to go to go get them. So that's how I kept myself in supply of Bernard. And for me, they weren't so much collecting them as to have them, but so I could study them. I wanted to study them. I wanted to learn what I could about them.

Speaker A:

So, again, you started off with redmilly piranha. What's the different varieties of piranha that you've kept personally throughout the years?

Speaker D:

Okay, well, we'll start off with bidea, Natarai, kariba, which are members of the Picocentris, and Sarah selmas. I've had altubi.

Speaker A:

Does any of these have common names?

Speaker C:

Those aren't common names.

Speaker A:

Rob excellent. This is going to be hard. Do I carry the eye somewhere?

Speaker D:

Altubi compresses, elongated cherry eye. The other ones. machu lotus. manuela, Rombias and chesai. And pago. Priests and tecolara. Those are the main ones that I've kept. Now, I've kept most of the rest of them in preserved bottles from people that have sent them to me so I could have them for research.

Speaker A:

Like in formula or something for male to hide?

Speaker D:

No, I keep them in ethanol.

Speaker A:

Whatever preserves them, right?

Speaker D:

Yeah, that keeps it preserved.

Speaker A:

So there's so many questions that we would get from beginner, aquarius, or people that are interested. Generally the most extreme. So what's the largest piranha? Because, again, we're trying to accommodate experts and beginners alike. So I got to hit all the questions.

Speaker D:

Okay. The largest wild copied on you? Actually, there are actually two of them. One is Rombais, which grows on an average, probably about 18 inches, and Sarah Thomas manuela. That one gets close to that or a little bit bigger, around 20, maybe 20 inches, if you're lucky to catch one that size.

Speaker A:

And in captivity, I'm assuming there's a particular species that get pretty huge.

Speaker D:

Well, not really, because for some reason, they don't do well as far as growth in the aquarium, primarily because a lot of people can't afford those aquariums that are over 1000 gallons. You're actually looking at a swimming pool.

Speaker A:

I always hear the reference of black piranha that you see on the river monsters, of being the larger size.

Speaker D:

Yeah, that's Rombayas. I wouldn't call it the larger size. Like I said, they're pretty close with manuela, which is a species that grows about one to two inches larger than Rombayas.

Speaker B:

So I've had the black piranha and the red breasted piranha. And to me the black piranha was so much more aggressive. Do you find the same thing?

Speaker D:

Depends on what you're feeding them. Rombayas is primarily a fin eater, so they're more interested in attacking fins. Except when they're full grown adults, then they might take some chunks of flesh, but their diets are totally different than a natural or common pitania. And it's for that reason or romba is maybe a little bit more aggressive.

Speaker B:

Yeah, because when I used to have them at my facility, the red piranha would always if you fed them, they always went kind of behind the log or whatever and kind of hidden. And they didn't want to eat until after dark or else if you stepped away from the aquarium. But the black piranha would come up and knock on the glass and say, hey, feed me. Feed me right now and I'll eat your face off.

Speaker D:

There used to be a popular belief that bananas didn't feed at nighttime. In fact, I held that view for a number of years until I delved deeper into the research of him. And I think it was a time when I spoke with what was his name? Jeremy Wade. And I spoke with his director. He had called me asking me about pedias, whether or not they would be able to catch any at night. I said, Well, I don't know. I don't think so, because generally it's believed they don't feed at night. Well, he was at one of the shows that he did where he pretty much disproved that belief that they do feed at night.

Speaker A:

Well, most of the questions that people have right off the get go is the aggression. People get this misconception of exactly how they're aggressive. And generally when you look in history to try to research where this PR came from, where the boogeyman started, like with sharks, you get jaws. Thanks to that cinematic piece, there was bands, shark watches, unnecessary shark hate. When I try to look up and do a bunch of research, the best example that I can see, at least the originating example I can see for bad PR came from our own president, theodore roosevelt. In 1913. He wrote a through the Brazilian wilderness from one of his exposes, saying, this is actually a clip from it. They are the most ferocious fish in the world. Even the most formidable fish, the sharks or barracudas usually attack smaller things than themselves. But piranhas habitually attack things larger than themselves. They'll snap off a finger off a hand and consciously trail through the water. They mutilate swimmers. In every river down in paraguay, there are men who have been thus mutilated. They will rend and devour any wounded man or beast for blood in the water, excites them to madness. They will tear wounded waterfall to pieces and bite tails off of big fish. They'll grow exhausted when fighting after being hooked.

Speaker D:

Yeah, that's roosevelt. There's a smidgen of truth in all of that.

Speaker A:

Can you walk us through how their behavior can mirror this and where we all went wrong?

Speaker D:

Well, how should I put this? Piranhas are almost like any other fish. If you condition guppies to eat on one side of the aquarium, they'll go there and they'll attack that food. And that's almost with any fish you condition them, they will eat whatever's there. Virginia is the same way, too. If they're conditioned to eat fish parts or pieces of animals that people discarded into the water, that's where they're going to be staying at and that's where they're going to be conditioned to eat, which makes them highly dangerous to humans at that point. So if you're in a shallow piece of water, there's not much danger from them. If that shallow piece of water is where people are throwing their fish guts or whatever they're cleaning their fishes, I would just step in it because you're risking to get bit biped on you, because they associate anything entering the water during that conditioning period as food.

Speaker A:

So they're pretty darn intelligent. They follow the behaviors of the river, and certain areas are going to be more dangerous than the others.

Speaker D:

Exactly. In fact, some of the areas that are reported today are areas that were man made, either from closing out dams, causing the fish to reroute, or getting trapped in areas. And people are using these areas for swimming holes, not realizing that some of these areas are where the piranha breeds and piranhas do guard their eggs. And they're young.

Speaker C:

Good to know.

Speaker D:

Yeah. So you're going to get bit if you disturb their nest.

Speaker A:

Now, we want to go through each gamut, what to correctly feed them, how to breed them, water parameters. But specifically, before we leave the term of aggression, we also get the preconception. They're supposed to be like sharks. When there's blood in the water, they're activated. What truth is there to that?

Speaker D:

Well, it's very true. They do have a high sense of smell. They can smell like one part per million. It's a drop of blood. So, yes, they are very much like sharks. They will travel to an area where they smell it. So I would say, yeah, they're very shark like in that regard.

Speaker A:

So is there a way to chum them up in an aquarium by putting a few droplets of blood in there?

Speaker D:

Well, yeah, they'll notice. I used to do that. I used to prick my finger and drop some blood. Blood? whoa.

Speaker A:

That's what I call boredom on a Tuesday right there.

Speaker D:

I used to do a lot of crazy things with the Peter and do it just to test out some things, and the drop of blood was one of them. They do notice, believe it or not.

Speaker A:

Man I wonder whether they do a diabetic blood.

Speaker D:

Jimmy I don't know.

Speaker A:

Yeah, it's like food light. Food light.

Speaker B:

Yeah. I think about as I grew up, I'm the elder person in the room here, and I watched a lot of natural Geographic specials, and they always showed the zebras or the wilder beasts going across the river and the piranha eating one of them up. And I always wondered, how in the heck do they decide who they're going to eat? Or is it something that there's a dead, dead animal in the water or cut animal in the water? That starts to some stuff. But you always see that famous shot that National Geographic will do where they'll show the carcass, they're kind of floating next to the river's edge and just being tore apart. And of course, that's great photography, great cinematic stuff for people to watch. And it's exciting.

Speaker D:

Well, when you're watching those kind of scenes on TV where they're dropping an animal into the water for the piranhas to eat, look beyond the piranhas and look at all the other fishes that are also attacking the food. You'll see cichlids. You'll see a variety of tetras in there. It's not just bid ons.

Speaker B:

Yeah, but neon has never nipped my.

Speaker A:

Noodle, see, that's the whole problem right there. You hit the nail on the head. We all, as men, feel like we're going to swim in the water and get our bit off. That's the whole fear. I don't want that.

Speaker C:

I think you should be more worried about the candiru than a piranha, to.

Speaker D:

Be quite honest, are two that you don't want to mess around with. And there's a third one that most people don't know or don't recognize, and.

Speaker A:

That'S the cardinal, is that tiny penis swimming fish. When you watch that river monsters, which we talk about with Jeremy Wade.

Speaker D:

Right.

Speaker A:

They talked about this one episode where there's a tiny fish that swims up your urethra.

Speaker D:

That's why you can get that in the that's a candido. Yeah.

Speaker A:

Okay, I just want to be clear on that one.

Speaker D:

Yeah, it's a little catfish. The cardito is also a catfish. They call it a blue whale in the aquarium trait. That one there can drill holes in you and they eat you from the inside out. Sounds like an ex wife.

Speaker B:

My God.

Speaker D:

The holes they make can also be confused for a gunshot wound. So that's why whenever they find a body in the river and take it to the examiner, the first assumption is that if the person has been shot, but actually there's topsis inside of them, the carneto fish inside of them.

Speaker A:

Man, of those things I could have sold in my pet store if I.

Speaker C:

Had just said pet shop on the fish.

Speaker D:

Probably.

Speaker A:

See, Frank used to be a marketing guru in another life.

Speaker D:

Well, I can tell you a lot.

Speaker A:

Of weird fish for the market, Frank. I think that there's no better person to start talking about care and parameters. What's the best thing that you should feed piranha? Because in the wild, they're opportunistic in your aquarium, you're the person providing the food and have a lot better access to ingredients. What's the good diet for piranha?

Speaker D:

Okay, first of all, I never recommend live foods for one or two specific reasons disease and parasites. So you should never think about giving them live foods. Give them frozen foods. You can use chopped fish, you can use shrimp, you can use things like squid, clams, things like things like that, that approach the natural food that they normally find is the perfect food. I would not give them chicken. That's one of the things that I constantly hear that people are feeding their piranhas chicken because they see it on TV. And even though they do eat chicken, it's not what I would call a natural diet for them.

Speaker A:

Now there's predators that you because we, we got all kinds of friends in this, this fishy world. And people that have certain predator fish you hear that don't feed them live. But then you also have on the other hand, when you have predators, you want that instinctual hunt happen for enrichment and something in the tank. So people will still find a way of adding crickets or something else to the tank to add some sort of movement without just being abusive or putting in, you know, goldfish with parasites. Piranha really don't have to have that. Or is there something that you recommend for that enrichment?

Speaker D:

I'll tell you honestly, I don't think the fish cares. I don't think it even notices. The only thing that it knows is it's in a captive environment and you're the person that feeds them. That's the two things that they do know. So once you take them out of their natural homes, they're just going to eat whatever you give them. So there's no reason to think that this is going to help their hunting skills or whatever. It's all in your mind, not theirs.

Speaker A:

So with most fish, you try to get size the food, whether it's a flake or a micro pellet or a sizeable pellet, something that would accommodate the fish's mouth. Again, when you're chopping pieces up the squid, anything that you recommended, do you recommend doing small pieces or do you want to every now and again put bigger hunks because this guy can slice a bite off.

Speaker D:

Well, if you have a group of them, let's say you say you have about four or five natteri. Yeah, you could put a chunk in there. It's not going to hurt them. Put. A chunk and let them tear it apart. There's nothing wrong with that. But generally when I feed mine, I feed mine about the size of a dime, the food that I give them, so they have something they could swallow.

Speaker A:

Now, do you have to be concerned? Like, for instance, if someone has three dogs in the house I'm just trying to paint a picture for our listeners. If somebody has three dogs in the house and you put one bowl out, sometimes they'll nip at each other for space and accommodation. pronouns don't do that, do they?

Speaker D:

Yeah, they do.

Speaker A:

They do. So you can put a larger piece in there, but you still have to be concerned of them nipping each other.

Speaker D:

Exactly.

Speaker A:

So even if you're putting a larger piece, you probably have to put a couple in just for the sake of you don't want them to nip each other during feeding. So it's still better to do the dime size pieces?

Speaker D:

Yeah, because they get into a feeding frenzy. Again, it depends on the species that you have. But they get into a feeding frenzy, and that's where most of the accidents happen, where they get a bit thin or they get the part of their pieces bit off. But the good news, the fins regenerate, and depending on where they're bit on the body, that will regenerate.

Speaker B:

Also, I used to bring in piranhas, bring in 200 and 5300 at a time, and they would always go after each other's eyeballs. And I had a terrible, terrible time trying to keep them off of each other. I tried taking and put them in a huge tank like a horse trough that was dark, shredded up all kinds of plastic to put it in there so they had places to hide and stuff. And I'd buy 200 and 5300 prana, and I'd sell 80 of them with two eyes. All the rest of them, we had one eye. Is there anything you can do about that?

Speaker D:

Not really. Because the nature of the beast because.

Speaker B:

The eyes are delicious, I guess.

Speaker D:

Yeah, it is. And just so you know, the ones that feed the most and eat the most are the females.

Speaker B:

Oh, I believe that entirely.

Speaker D:

They tend to grow faster off the males. They can eat enough of them. But yeah, the eyeballs are a delicacy for them.

Speaker A:

So how do you ship these things? I'm assuming that there's going to be a ton of aggression, and I know that jimmy's ordered from I think there's only like three actual big wholesale breeders in the United States right now, and we've always seen them, like, rip up newspaper or anything they can get in the bags. Is there a trick or a secret to get these things shipped?

Speaker D:

Well, it depends on the size. If you're talking about juveniles under, let's say, about an inch, inch and a half, you don't have to worry about them. Triple bag them should be enough to take care of it, maybe with a little bit of newspaper around the second or third bag. But if you're talking to larger adults, 3456 inches, then you're talking about putting them into a tupperware container with holes in it and seal them, put the fish inside the tupperware, put the top on it, put them into one or two bags, and then you can ship them that way.

Speaker A:

Interesting. So what is the perfect raw? When you say perfect, it's got to be species specific, but general water parameters that you want. What temperatures, PH?

Speaker D:

Well, Piranhas can tolerate almost any kind of PH, but I generally tell people, keep it around neutral. 768, maybe 67, the lowest, the highest, maybe 8.2. I think, if I remember correctly, for PH, for water temperature, depending on the species. If you're going to have a species like piggy centricaiba, which is from Venezuela, then you want to keep that one in cooler temperatures, because higher temperatures above 76, 77 brings out the aggression in the fit and they will devour each other. In fact, I hear a lot of people that have lost Kyiva has been because of the temperature in the aquarium was too high. Other ones, like Pigocentris, that one runs about the same like kariba, you have to keep it a little bit cooler. Temperatures, natarai, not so much.

Speaker C:

Why does the temperature bring out aggression in them?

Speaker D:

It actually comes down to it triggers the breeding behavior. And when they're in breeding behavior, they become very aggressive.

Speaker B:

It's like spring breaking Florida. Adam.

Speaker A:

Yeah. I'm always angry. So talk about this breeding pattern in nature and then how you can try to replicate it or your successes replicating it indoors.

Speaker D:

Well, my success was based around the 1970s, and I wasn't even trying to breed them. I had some ones that were about six inches, which is the normal breeding size, and the water temperature, if I remember correctly, I had them at about 82 or 83 degrees, and I wasn't paying that much attention to the PH. And the fishes were basically grown in the aquarium from juveniles. And for me, it was just pure luck that they actually started spawning. The best I can tell you, there's no way to tell which is the male or the female when they're a breeding age. And the eggs used, I think they hatched in about three or four days, something like that. I'm trying to dig back into my memory and other people that have written about them, about three or four days where the eggs would hatch, and you have anywhere from 100 to several thousand eggs on mine, they just laid out about a couple of hundred and that was it. And I had no intentions of separating the juveniles once they hatch. They eventually got eaten by the parents. Well, most of them did, anyway.

Speaker A:

Now, are they just full scatterers or they said they protect their eggs, so they do nesting?

Speaker D:

Yeah, they protect their eggs, they build a nest. What they do if you have aquarium gravel, you'll notice that the male will actually dig a hole in the gravel to prepare it for the breeding. And the female, if she's interested, eventually they'll get into some really aggressive dancing mating behavior. They're like birds, I mean, they really get down to it. And if the female is not ready to lay eggs, oftentimes she can actually be killed by the male.

Speaker A:

So it's this very risky dance of how your females are going to give in or die.

Speaker D:

Yeah, it's very risky behavior. That's why you got to have to walk through carefully because if it gets too aggressive then you might want to separate them. But generally that's what they do. They beat each other up and bite each other's tails and when they luck, they'll lay out some eggs. Once they do that? Yeah, once they do that. That both parents are very, very, extremely protective of those eggs.

Speaker B:

I had a lot of experience breeding bettas and betas are the same way. If you're not there paying attention to stuff, you could easily lose a female. And I've had females that have ripped into males and killed males too.

Speaker D:

Yeah, that's what I've heard about them. I read about betas back in the early days. I remember they were saying something about that.

Speaker A:

So do you keep the fry with the parents? And if so, for how long?

Speaker D:

The best advice is to separate them if you can. If you have another 125 gallon aquarium or that would be the size you would need once they start growing out. But if you have a ten gallon or 20 gallon aquarium, put the fry into it and then just feed them soria or you could feed them some baby brine shrimp to get them started once their egg sacks are absorbed.

Speaker C:

Well, you said that a lot of the piranhas are finn nippers, especially as babies to put bigger fish in there so they can just nip the fins. Or would they be more likely to not do that?

Speaker D:

I wouldn't recommend that because other bigger fishers would see them as a snack. Okay, so you want to not put anything in there that's going to cause the fright of to be eaten. So you just kind of stick with keeping them separated for a while and then as they get larger, then you can call them and separate them by size into whatever quarters that you have containers.

Speaker A:

So let's talk tank mates. If you're going to have these, are there any tank mates? And we do have some extremists hobbyists on there that do have these thousand gallon tanks. If you were to do a larger one, would you just keep it piranhas or stingrays capable of having with them safely? What would you recommend for tank? Tank mates?

Speaker D:

Okay, if you're, if you're talking about the extreme aquarium people that have those, those gigantic 600 plus aquariums generally, there's nothing wrong with mixing other species in there because there's plenty of room for the fishes to escape if the piranha sees them as a potential lunch. Generally, when I tell people that keep them in smaller aquariums, don't do that because the fishes that you put in with piranhas are to. The piranhas is nothing more than a snack. But the guys with the monster aquariums, I've seen something like ten or 20 red belly purees mixed in with African tiger fish and I've seen them with knife fishes and stingrays and everything mixed into that aquarium, which is kind of impressive. But again, it's a matter of question of space whether the prey can escape or not or have the place to hide.

Speaker A:

But in those smaller, you know, minimum of 125 gallon areas, no tank mates.

Speaker D:

No, I wouldn't do it. I would not recommend it.

Speaker B:

You could keep a coolie loach that.

Speaker A:

Lives in the sand, put some horsefaces in there. Yeah, see if they can hide away.

Speaker B:

See if they can put some loaches in the sand.

Speaker A:

What about that one Florida plato that everybody just gives you because they bought it at Walmart?

Speaker D:

While you guys were talking, I was remembering costumes that I used to have in a beetanya tank, because I had heard that you could keep placosimus with Benjamin without any problems, according to the person that was writing about it. So I did that experiment and I put a placostamus in there and I noticed after a few days the placostimus was not moving from where it was. So I thought, well, that's weird. Maybe maybe it's dead. So I went over there and I got it with a net, took it out and it turned out that his entire belly had been drilled out and eaten by the pitania.

Speaker A:

They found a way.

Speaker D:

Yeah, so much for that idea.

Speaker A:

Now, is there any safety precautions that a normal aquarius would need? Don't put your hand in there. Ever. Don't put your hand in there during certain times. What's the real risk of losing a finger?

Speaker D:

OK, first of all, I have never suffered any injuries with my hand in the aquarium cleaning it.

Speaker A:

Wait, was this before or after you added your own blood?

Speaker D:

No, never had that problem. The only time I was ever bitten by one was when I took it out of the aquarium with a net. My mother at that time was talking to me, distracted me, and the fish bit through the net and I caught it with my hand and it bit me. But I didn't feel it at that moment until my mother screamed and said, you're bleeding. And then I looked down and realized that fish had bit into my finger and blood was pouring out of it. And then I felt it and it was one of the most horrible feelings, pain I ever felt in my life.

Speaker A:

So sharp you didn't even feel it.

Speaker D:

It's like a paper cut. When you do feel it, you know you've been cut.

Speaker A:

So how deep how deep was that bite?

Speaker D:

Well, it took three stitches to put it back. My skin back together again and the specimen was only two and a half inches in size.

Speaker A:

So be careful when you're netting. Is there a special, like, net material? Do you recommend, like metal mesh or they kind of bite through anything you try to use?

Speaker D:

Well, normally I recommend people use a bucket or a container sometimes if you need to fish them out. There are some nets today that I understand are strong enough to hold up, be dynamic without it biting through. I don't remember the name of it, but it's a net that you can probably get on Amazon.

Speaker A:

Man, I would love to be sponsored by that company. jimmy's been trying to bite through this thing for years. Use promo code Aquarium Guys for 15% off the piranha proof net. that'd be the funnest guy. Adult all time.

Speaker B:

I was bit one time, too, doing the same exact thing. I got bit on my one finger. It was a nice half moon and the same thing. I was handling a piranha in a net and it went through the net pretty quick and I reached down to grab it and it bit me. It got me on a vein. So every time my heart pumped, which is pumping pretty quick, by the way, it was like a little lawn sprinkler. And from then on we went to using a metal sane strain, your spaghetti. We went out and bought a long handled strain which you can get at a commercial restaurant type place. And that's how we used to catch piranhas because we got tired of throwing nets away. We had 2300 pranas and you grab 1215 piranha for one customer and then you throw the net away. So what profit you were making and a few piranhas you had left? We had two eyes. You're losing it just in nets. And so the metal sane worked for us very well, because we were selling we were getting them in about the size of a dime. And by the time the last ones are out there the size of a quarter and we, too, found that using that little plastic cool whipped bowl or something and putting them in when they got to a certain size so they wouldn't go through the network very well for us.

Speaker A:

Well, we did get a message from a fan that's saying, I thought that's how aquarium guys got circumcised.

Speaker B:

That wasn't very nice, but it's true.

Speaker A:

Shabash alone, it's true.

Speaker B:

No, actually, that's how I had my what's that other surgery I had?

Speaker A:

Oh, yeah, the vasectomy.

Speaker D:

The vasectomy, that's right, go ahead.

Speaker B:

They brought a couple of small piranha in that egg.

Speaker A:

You paid a max for the service. They use colanders.

Speaker D:

Yeah, well, if you're talking about small piranhas, you're probably talking about Sanchez how.

Speaker A:

Big do these grow?

Speaker D:

Well, Sanchez, I get about six inches. There's one that's a little bit smaller, which is well, it used to be under the genus Crystalbriken, and that's kalmani, and that's about a four or five inch britannia.

Speaker A:

Now, which Piranha species do you recommend that people after the podcast that are so enthused that they really want to get on the Piranha species and try it for themselves? Number one, how would they get started? And two, what species would you recommend they beg their pet store for?

Speaker D:

Well, that's a tough question to answer, because to me, all the pda's are amazing. Each species has its own individual trait, personality. If you like the aggressive ones, then you might want to stick with maculatus, rombayas, elongated, maybe. Sanchez as well. If you like ones that are kind of not so pitana like as far as the aggression goes, again, aggression is a word that could apply to almost any one of those species. But if you want one that's not so aggressive, then you probably stick with the ones that were in genus Crystalbriken, which is like macula, pinna, stroladis, maybe altuvi met. And I if you like ones that like to eat a lot of fins, then you probably want to go with the iritans from Venezuela. Again, Sanchez is a real big fin eater.

Speaker A:

I don't know what would inspire someone like man. I'm really looking for one that would just rip apart some fence. Is that of each other, or is that of just because you want to be that person and put a tail or something in your tank to feed them with?

Speaker D:

Well, if you want a fish that will just attack anything, pretty much, then you want to stay within Picocentris, because that's what I call the troop. Eat onion, kaiba, natara, and bidea. Then you can keep those pretty much in groups. Again, the cautionary tale being don't keep them at too high water temperature.

Speaker B:

Now, Frank, in my past, I've had the red bellied prana, and I had the black prana. It's all I ever had for those two different species. But one of my customers had the most beautiful prana, and they had this gold flake to it. It was absolutely gorgeous. He had two of them, and I know he searched high and low to get them. You know what those water might have been?

Speaker D:

It had gold flakes. The only gold ones that I know of besides natarai from Argentina would be Makulatis. That one's been sold as a gold pitanya. And pigo priests. denticulata is also another one that's got a lot of gold color to it. And one other one that's not seen very often in the trade is arius, and that's a really, really beautiful golden color in the fins and in the body.

Speaker B:

Yet the gentleman that had him was a prana enthusiast, and he told me at the time what they were, and I'm sure just one ear and all the other, but I just remember looking at them going, you never see anything this gorgeous. And then it would turn or spin and it would just glisten. It was absolutely beautiful.

Speaker D:

And do you remember if it had any body markings on it? Like, you know yes. stripes or spots?

Speaker B:

It has some stripes.

Speaker D:

It has some stripes, yeah. Okay, then it's probably pago priests.

Speaker B:

That take a lot of yeah, absolutely gorgeous. I thought and his were adults and big and his babies is very beautiful.

Speaker D:

Now, how large was it, do you remember?

Speaker B:

I want to say about six, seven.

Speaker D:

Okay. It's almost full grown adult. They get about nine or ten inches in the wild.

Speaker B:

Okay. Yeah, I know he spent a lot of money, a lot of time dealing with different brokers and stuff, trying to get stuff in, and he was trying to collect as many species as he possibly could. But for some reason, that was the one that just caught my eye when I was over at his home.

Speaker D:

Yeah, they're really beautiful fish. In fact, people, when they look at the Natari that I have put it up on Facebook, they always comment about how beautiful they look. I said, well, this is just one of many that are even more beautiful than this one.

Speaker A:

Now, what's some do's and don'ts of decor for instance, we talked with some bashir experts, and they say that you shouldn't ever have pea gravel in your tank, that you should stick with sand because that particular species might feed and actually swallow pieces. And it happens all the time. The piranhas need specific gravel hiding places. Do they need high water flow?

Speaker D:

We'll talk about gravel first. It doesn't really matter on the gravel because I've never encountered any problems, and I've used pea gravel. I've used just regular aquarium style gravel. I've used sand. The only one that I've ever had any problems with was silica sand because it would just tear up the filters, but people would use silica sand in there. But generally any kind of aquarium gravel is fine. The only thing you got to watch out for is if the gravel is too big and it traps the food in it. As far as what was the other question you had to then? I'm sorry.

Speaker A:

Like decor, for instance, do they need extra hiding places? Should you have a cave system?

Speaker D:

When they're juveniles, they'll tend to hide a lot, so it doesn't hurt to have quarantine plants in there or even ceramic tree trunks. The only thing you got to be careful is if they don't get trapped in it when they freak out and they get easily freaked out by any kind of noise or vibration, even from the footsteps and the water, they'll sense it through the water. But as far as plants are concerned, you can have plants with them, but with the understanding that they will chop up some of the plants that you have in there or try to eat it or will eat it.

Speaker B:

Do they use any of their plants for making the nest? Like when they're breeding, do they actually straight up any of the leaves for part of the nest?

Speaker D:

Yeah, they do it to kind of watch for any other predator that might be in the water with them. So that's just something they do instinctively. They just chop up the plants around.

Speaker A:

Them you ever have to worry about because, again, these guys have super razor, really teeth. Ever have to worry about them nipping up fake plants or any other decor?

Speaker D:

Yeah, they will tear up plastic plants. That's one of the things that I don't recommend you have in the aquarium, is plastic plants for that reason, because they will tend to chop it up, and sometimes they'll even swallow it. So it's not a very good thing to have with their gut.

Speaker A:

All right, well, the next question is water flow.

Speaker D:

Again.

Speaker A:

These cut come from South America. Water systems, high flow, low flow, no flow.

Speaker D:

It depends on the species. If you're looking at something like Rombias, elongated, I think Gibbos those species, they require a strong water flow, especially Rombias, because it's found in rapids, in areas where there's no waterfalls or at the water. It's extremely powerful there, and you'll find the full grown adults in there. In the aquarium, I always tell people, put a power head, let it run for a couple of hours to give them a rest period, and you'll find out that the fish will actually exercise more, and they'll lose a lot of the fat that you don't want the fish to build up. In the dorsal area.

Speaker A:

You said specifically in the dorsal. When these fish get chunky, do they get fat anywhere else, or is that just the main play?

Speaker D:

Okay, yeah, a lot of it comes from people feeding the wrong foods and not giving the fish exercise. And the Dorsam area on the fish, which is the part of the body behind the eyes, the upper part, if it builds up too much, it'll kind of look like a deformed appendage on the fish. And that's because it has too much fat in there. And during the dry season, the fish uses that fat storage in order to survive, whether it's a lack of food anywhere else. So if you let it build up, eventually, it's going to impact the rest of the fish's organs from the liver to the heart to other parts of it. And so you're going to cause this demise where the average life for some of these fish is around ten years, where in reality, they can live up to 20 or 30 years. So you want to be very careful with that and make sure they get enough exercise in the aquarium.

Speaker A:

Now, some people that I've talked to for different fish species believe that you should be recreating some of these cycles. Is this one of the fish species that you want to maybe in the winter feed them a bit, and then for a time in the early spring, starve them out for a couple of weeks and then go back to a normal feeding schedule to try to recreate that.

Speaker D:

I don't see any reason why not. That's actually a very good formula for them because they do go through periods of fasting on their own, even without you doing all that. But as a general rule, I would say, yeah, go ahead if you can. If you have the time and you have the ability to do it, by all means duplicate it if you can.

Speaker A:

So what would be in your opinion, a good fasting period for a fish that has a nice puffy frontal lobe?

Speaker D:

Well, I usually let mine go anywhere from a couple of weeks to a month before feeding them again. Now you got to be careful with that because you have to monitor them because otherwise they'll start nipping at each other. Once they start nipping at each other, then I would say, yes, toss some food in there, but generally I got to let them go for that period of time without eating just so they would get the exercise from the power head and also to make sure they don't over develop in the Dorsome area.

Speaker A:

So not on a fast. How often do you feed your perona?

Speaker D:

I feed them about every other day. I'm so accustomed to the routine now, I just go in and toss the food in there, watching what they feed, go upstairs and forget about them for a day or two and then go back down again, repeat the cycle.

Speaker A:

So going down more list of questions. We started out talking about how you are able to change the laws for your local government. A lot of people have different issues having piranhas in different, even cities. Florida is a very unique case. Florida is kind of the melting pot of fish where people have fish farms and whatnot. But even in Florida, certain city municipals versus county and state all have different laws of how, who can have what, who needs to have licenses to hold what. What would you recommend for people listening that are having issues in the area on how to represent and get laws changed?

Speaker D:

Well, first of all, I have to go by the science on this, all right? And to be honest with you, there's no way in hell anyone's going to be able to keep piranha's in Florida because it is one of the areas where Pdius can thrive.

Speaker A:

So do your homework and petition in somewhere like Minnesota where they're going to freeze out.

Speaker D:

Well, okay, in those states like Minnesota, the only argument Fish and Wildlife would have, and it's a good argument, unfortunately, they don't use it very often. If they did, I mean, I don't think Oregon would have had piranhas legalized, but there are areas where burnhams can thrive in the cold water states, and usually those areas are where the water is kept warm, either by nuclear power plants or hydrology plants. Forget the name of the timber, what it's called, but where the water is just kept warmer than the regular river sections. Now, those areas are hot springs. They might thrive in there.

Speaker B:

So anywhere that there's, like, a hot water discharge from any of these types.

Speaker D:

Of exactly where the water can average about anywhere above 74 degrees, then you run the risk that the fish could survive during the winter or if the water temperature gets higher by, say, 82, then in theory, they would spawn.

Speaker A:

Makes sense.

Speaker B:

And if so, if they're spawning somewhere, there's a nuclear power plant.

Speaker D:

Yeah.

Speaker B:

Could be trouble.

Speaker D:

Yeah. In fact, I think it's Missouri somewhere. Missouri or Mississippi. There's an area where they were concerned that Burians were populating, and I think Jeremy Wade did a whole thing on that, but they never found any. They caught one, but they never found any other ones.

Speaker B:

That's because Jeremy brought it with him.

Speaker D:

When he got there in California. Now, I investigated A lot of the so called urania captures there and Actually went to the localities where there's one In Santa Barbara that really stuck to me, that I Went To it and I Spoke With the caretaker. And he told me that originally there were two pacos that were put into the pond there by somebody. And he knew about them, but didn't think anything they were going to do anything because he was familiar with the fish. Well, anyway, some lady, I guess, was there and caught one on a hook and line, and of course, she panicked because she thought she caught up piranha and the newspapers got a hold of it, and there was some kind of a tropical fish guy. I'm not sure whether a hobbyist or what he was, but he was telling the newspaper that these fish probably spawned in there was going to be a lot of piranhas in there in the spring or something. And so I went down there myself, took a look at it, and the guy described the fishes to me, and I saw the photographs and realized they were paku. And he told me this Aquarius guy was a real idiot. He had dealt with them before. And the way the newspapers carried it, they said that the fish had been eating ducks feet off our foots off. And there's some turtles that disappeared and the whole piranha lore myth, and it was all paco in there. That's all it was. Yeah.

Speaker B:

All the turtles that disappear here in Minnesota are because they're crossing the highway, and then it ran over.

Speaker D:

I'm sure those turtles that were there just walked out on their own. Probably did, yeah. But this is the way the newspapers carry they carry it with a lot of panic and a lot of. Lore from the roosevelt theory back in the day of roosevelt.

Speaker A:

Well, we've talked about a lot of the podcasts, but I wouldn't be doing justice if I didn't repeat some of the paco warnings. People that get these paku pacoo are generally very cheap when they're purchased, they're safer. People that have a local fish store that want to sell someone an Oscar when they're asking for a piranha because they can't get access, they're cheaper or they're just trying to make a quick buck is unfortunate. These particular paco become very massive very quickly. Trust me when I say this. You do not want to purchase a paku unless you have a massive aquarium. We're talking like a 300 gallon aquarium. If you want to keep the entire lifecycle of a paco.

Speaker D:

Actually, a 300 gallon aquarium is too small. You're looking at a pool sized aquarium of between 800, which is really getting close to the minimum size. The pacos in nature, they get at least 3ft long. Yeah.

Speaker A:

Take yourself the largest garbage can that you can find and it's it's bigger than the lid.

Speaker D:

If you want to see some of.

Speaker A:

These, you can go over to the Ohio Fish Rescue and they have one of the biggest ones on record. I don't think it's the biggest, but I think it's pretty darn close of betty the paku. And that paku would live in captivity before Rich got it for 18 and a half, 19 years. And it had to be essentially recouped to build muscles because it never swam.

Speaker D:

It's aggressive. Yeah, I talked with well, back in the day when Frank and Glenn and I used to talk to each other before he retired, I reminisced with him about some of the pacos they had there at the steinhardt. And he and I both agreed they had some in there that were at least 5ft long. I mean, they were humongous. And I remember seeing them, you could practically climb on top of them and ride them like a horse, they were so huge. But these were close to 5ft. I didn't believe they grew that big, but they do, or they did.

Speaker B:

And in the Amazon, don't they eat them quite often?

Speaker D:

Oh, yeah, they're a delicacy. They try to fish more for those than they fish for pitagna. So, yeah, they're pretty good eating.

Speaker A:

So, Adam, you have more questions, you have to hit this gentleman up while we have them on the podcast.

Speaker C:

I was really intrigued about the breeding thing, about the temperature thing. So the gold prada is the mecculatus.

Speaker D:

Yeah.

Speaker C:

Where are they from? Because I got one in for a customer. I special ordered one, but it got shipped from peru. But I didn't think they were are they from peru?

Speaker D:

Yeah, there's about five what we call polymorphic species. They're body shape and they come in a variety of colors, but yeah, they're they're in peru, they're in Brazil, they're in Argentina. And I forget where else? There's a couple other places they're from, but yeah, they get them in peru.

Speaker C:

OK. Because when I got it, I got it in a box, it was like maybe four inch one and they put it in a bucket and it destroyed the bucket and then it took chunks out of the box like the box was leaking and I was like, oh, that's not good. He destroyed a net from the from the time that I got him from the box to the tank and just went strike the glass. He was not a happy fish.

Speaker D:

Yeah, that's a wild one.

Speaker C:

Yeah, that one was wild. So have you bred those ones before.

Speaker D:

Or has any yeah, I did. Yeah, I bred those mid 20 00 20 05 20 06 Somewhere in there. Yeah, I bred them. Okay. The Natarai and the maculatus are the two species that are predisposed to spawning captivity. Now, fortunately for Purija collectors, some of the people are starting to breed eigen mani, which is sometimes misclassified as humoralis, but eigen mani is being bred in captivity, so is serious alma's jerry Eye, which is the violet striped piranha. Yeah, I think there's a person in Germany that's actually breeding them. Yeah.

Speaker C:

They like to breed their rare stuff over there, don't they?

Speaker D:

No, for maculonis are brought one of them, but as easy to breed as nattera.

Speaker C:

Okay, so the common red breasted ones aren't really that easy to breed?

Speaker D:

No, they are. The red breasted ones are the natarite. Okay, you're using common names. A lot of combinates are attached to a lot of these virginias, but Red Breasted or Red belly, those are natural.

Speaker C:

Okay. I should have looked up scientific ones first. So I should get a tub for maculatis because I want to breed piranha. That's one of my goals now is to breed piranha when I get space. So for breeding them, do you need to have like a group of them and then they pick a made out since they do a dance like birds?

Speaker D:

Yes. If you can raise them from fry, then you can closely monitor them and find out which one eats the most and which one grows the fastest because then you can usually pick out the female within a couple of years of watching them grow because the female will always be larger than the male, will eventually catch up.

Speaker C:

Okay.

Speaker D:

And they're ready to breed at about six inches. Oh, really? Yeah, they'll be ready to breed by at that site. That's the same with maculatus. macula the same deal. About six inches. They'll start breeding. Now there's a couple of them that I would like to try to breed myself. In fact, I was going to get a shipment in and unfortunately I had some personal issue here at home that I couldn't order them this time around. But the guy that's selling them to me is going to try to get them to me next year. And that's pigo priests denticulata. That's one of the few that can be identified as male or female with denticulata. The male has a bilobed anal fin and I'm hoping to try to breed those. Now, there's another one that hasn't been tried, but I'm hoping that I can do it here. And that's Sanchez. That's a fish, that's from peru. And I've got two here right now which I think I've identified, which is the female and which is the male on there. So I'm hoping that eventually I'm going to take the tank divider away from them and see what happens. If they don't kill each other and they lay some eggs, I'll be happy. But if they start to kill each other, I need to put the divider back in.

Speaker C:

How many of the species have you managed to cross off your bucket list, then?

Speaker D:

Let's see. Well, like I said, I've had to say let me go down my list here. I got the list in front of me so I don't forget them all.

Speaker A:

He actually has a bucket. Bucket list?

Speaker D:

Yeah, you have to my cheat sheet, as I call it. Let's see, I've had the twelve species out of the 28s that are recognized right now.

Speaker B:

So have you had better luck breeding in glass tanks or in vats? The guy I used to buy from used to breed all his stuff in cement vats.

Speaker D:

125 gallons is the minimum tank that you need for breeding natural. I've never tried it in a tub. I mean, I did try it in a tub before with Sanchez, but out of ten Sanchez that I had in there, I only had two survivors. So that's the two that I have right now.

Speaker B:

Yeah, that was his complaint, was that when he tried to breed them in cement vats, it's too hard to keep an eye on everybody because you can't see them except from the top. Yeah, but that's where he had success, was breeding in cement vats. And he would put in plastic tubs of gravel for them to dig in and stuff. But he thought that they bred better because they didn't see people walking around so often.

Speaker D:

That's possible. I mean, I don't disturb my fish very often. I mean, even when they bred in the aquarium. When I walked into the aquarium, I had seen them in about a couple of days. And when I noticed that they had built a nest, you know, I said, oh, what's this all about? And then I peaked in and I thought they were dropping eggs in there, so I left them alone. I didn't want to disturb them. I was afraid they'd either eat the eggs or start eating each other. If I, you know, if I bothered them. Yeah, it's a good idea. You don't bother them at all if you're going to breed them.

Speaker B:

Yeah, with Robbie, he loves to put cameras on tanks and stuff.

Speaker D:

Yeah, that's what I would do today. If I was going to do that, I would definitely set up a spy camera and see what they're up to.

Speaker A:

I mean, how else are you going to put random fish on only fans?

Speaker B:

That's right, only fans.

Speaker A:

Got to make money in this podcast somehow.

Speaker D:

Yeah.

Speaker A:

We do have a question from one of the listeners. What on earth do you use for a divider material? Because if they're pissed off at each other before the divider, you put in a divider, you figured they're going to take a couple of waps at the divider before figuring out they can jump to the other side.

Speaker B:

Chain link fence.

Speaker D:

Chain link fence?

Speaker B:

Yeah.

Speaker D:

I just use a plastic piece of sheeting in there with holes in it with the water flow to do. You could probably buy something like that similar to that mail order places for a tank divider.

Speaker B:

Could you use like a piece of acrylic?

Speaker D:

Yeah, you can use acrylic. You use acrylic. Or you could use what's that? Some egg crating that you get for the lights. Yeah, you can use egg crating. The only reason why I don't like ache crating is because sometimes they have little sharp edges in there. And the fish, if they see each other, those tend to rub each other's jaws on it and it can cause a little bit of damage. So you want to use something that's a little bit smoother.

Speaker A:

Listener question number two. What toothbrush do you use to brush their teeth with?

Speaker D:

Just whatever shrimp has bones in it. Toss it in there so they could get their teeth taken care of just like a dog.

Speaker A:

Now this isn't an actual listener question for this next one, but I have had someone ask me it legitimately. Do piranhas need to continually sharpen or grind down their teeth like beaver?

Speaker D:

No, the teeth are replaced if they get damaged. They get replaced underneath inside the jaw. If you were to cut it away, you would see some a row of extra teeth below there. And if a bid onion damages its tooth, that tooth is pushed out by the newer ones and the whole set is replaced at the same time.

Speaker A:

Now is it only when it's damaged or they just like shed these things.

Speaker D:

On the regular well, they're damaged. They will. I'm not exactly sure on the on when they actually just replace it on a regular basis. I just know that when the fish has a two sets damage, the entire set is replaced.

Speaker A:

So in the aquarium you don't see like a bunch of extra teeth in the sand or bottom when you're gravel vacuum or something. Like you wouldn't say a stingray tail.

Speaker D:

Well, yeah, you would. In fact, a lot of times and I've talked to people that have vacuum the requirement and actually seen the teeth as it's being bubbled up by the pressure while they're doing it. And if you had a bare tank, you would definitely see teeth all over the place on the bottom of the tank.

Speaker A:

So do you have one of those cool Caribbean necklaces but just with micro teeth?

Speaker D:

Actually, I do. I got a couple.

Speaker A:

Hey, I called it, Jimmy.

Speaker B:

Oh, man.

Speaker C:

I have another question about beating. You know, you said that you'd give them, like, smaller pieces of food. Do you have to put any special vitamins or anything on that food?

Speaker D:

You can you can use a B one vitamins.

Speaker C:

Okay?

Speaker D:

You can use a B one vitamin. It doesn't hurt to use vitamins. You can saturate it. Or if you can put it inside of the food, you can do it that way.

Speaker B:

Hey, Adam, what was that thing you talked about that one day we're talking on the phone about silver dollars in piranha. What was that about?

Speaker D:

Old? Oh, yeah.

Speaker C:

So I watched my kids have a thing from Animal Planet, and they were shown about piranha breeding, and they said that piranha were breeding with silver dollars, I guess, in the river, because me and Jim were trying to figure out a way to keep pranas from ripping out each other's eyes. And I thought that if you put a crap ton of current on them and blew them around that they'd be less likely to eat each other's eyes. But then I remembered that if on the show, they said that they would finniped the baby silver dollars and that they would all school together and that the piranhas would just nip off the silver dollars or the paco fins and that they would grow back within a day or two and everything was fine. Could you do that in the aquarium.

Speaker D:

Too, or no, you could try it. I mean, there's no reason why not to try it. I don't know if it would work or not, but you can try it. It's very true in nature. You'll have what they call the wolf in sheep's clothing, where you'll have iranians mixing in with silver dollars or a lot of the other smaller tetras when they're small like that. And it's not unusual that even some experts are full because they practice mimicry where the coloration of the fins and stuff actually look like camouflage and almost identical to other harmless tetras that are swimming with them. So if you actually put the silver dolls in there, I think they would recognize them as probably as a similar species and not realize that they're not.

Speaker A:

Now, a big thing we get in our local area is we continually get rumors of how people let their piranhas out and they hybridize with local species because again, someone got their toe bit by a sunfish in the summertime and it's like, oh, they're hybridized with piranhas. What's the truth to that? And then do they hybridize with anything?

Speaker D:

No. It's all Hollywood. All Hollywood, robs. It's all hollywood. That's bologna.

Speaker A:

Now, I have no excuse of why I got circumcised, a spring break to me.

Speaker B:

Yeah, but if you're down in Florida there probably wasn't a sunfish.

Speaker D:

Now, the thing the thing is that there is hybridization going on in the wild, some of the species, but they're all the same species, though. Just a different coloration or a different well, for example and I'll use the example of the Paku because that's one of that's actually been hybridized by humans where they have I think it's the fourth species of Paku that's out there. And I don't remember the name of it off the top of my head because I don't think about them very often. But this one was actually hybridized and they have a whole new species that's a little bit smaller than your typical pacos. And they did it to create a more of a food source for people to eat. I think it's supposed to be sterilized than the younger juveniles. I don't really remember that much about it other than that.

Speaker B:

That's interesting because you look at these people in third world countries where you want to try to feed them as cheap as possible and things that grow real fast and people in this area are growing tilapia. And I had a friend down about 45 miles south of me here and he would raise tilapia and he would send all the babies up to Canada to some big place where he was raising them to adulthood for food. And zori is somebody looking for a better way, a quicker way to feed the masses and that would make total sense if they're trying to raise some poku that are probably a little bit smaller and a little bit more adaptable for human consumption.

Speaker D:

That's true. Look, I'm going to have to give you about three more minutes on this podcast and then I'm going to have to get going. But no, I was about to wrap.

Speaker A:

Things up as we were Frank, but.

Speaker D:

Yeah, I just noticed the time. Yeah.

Speaker A:

Anything else I'm missing? Any big topics we missed?

Speaker D:

No, I think you've just about covered them all. The only thing that I've got to say that I'm really enjoying this podcast, I really enjoyed talking to you all on this. In fact, this is the longest I've actually spent talking about Beranius in a long time.

Speaker A:

Well Frank, we appreciate your time on the podcast and is there any shoutouts you'd like to give to something that you're helping out with?

Speaker D:

Well, I tell you what, this has nothing to do with Piranhas but it has a lot to do with my own personal life and I hope that people that are out there, if you see anyone trying to do a collection for the Kidney Foundation I would encourage people to please donate to it. I don't have one specifically that I would recommend but if you know anybody that has a collection going on for the Kidney Foundation then I would really hope that they would contribute to it.

Speaker A:

Well, make sure we get a link in the show notes.

Speaker D:

Yeah, and for myself personally, I'm a dialysis patient. I have what they call end stage kidney disease. So I go through dialysis and I'm hoping that people will contribute to a worthy cause to help other people that are going through it and just help out if they can.

Speaker A:

Well, I'm so sorry, Frank, and I appreciate your time and we'll certainly get those in the show notes, certainly consider donating. And if you're feeling adventurous, by all means, don't let this take this lightly. Get yourself starting a 125 and get yourself some piranha and get your feet wet without your toes bitten.

Speaker D:

Well, that's what I already got, piranhas. I don't need any more. I could barely handle the ones that I've got. They're a handful to begin with.

Speaker B:

Well, Frank, thank you so much from the bottom of our heart for taking the time. I know when you're not feeling well and stuff that this is a lot of work. And from all of us here at the podcast, we just want to thank you for the bottom of our hearts and we wish you well and God bless.

Speaker D:

Well, thank you whole bunch and God bless everybody else and you all take care. I'm going to go ahead and say my bye bye now and then head on out.

Speaker A:

Bye, Frank. And to the listeners, we'll catch you guys on the next podcast. Check out the show now. Till next time. Thanks guys, for listening to the podcast. Please go to your favorite place where podcasts are found, whether it be spotify, itunes, stitcher, wherever they can be found, like subscribe. And make sure you get push notifications directly to your phone so you don't us great content like this. I thought that's how aquarium guys got circumcised. We now can confirm with science largest blow job of all time.